INTERESTED IN TOURING SOO LINE?
WHY LIVE AT
Soo Line Building City Apartments?
Unique floorplans and five-star service. A historic building with a boutique hotel sensibility. In the heart of everything, located near vibrant retail, concert venues, local delicacies, and sports arenas. Soo Line Building City Apartments is the ultimate urban address featuring pet-friendly Minneapolis apartments that include modern kitchens, primary suites with oversized walk-through closets, movable granite islands, and wood flooring.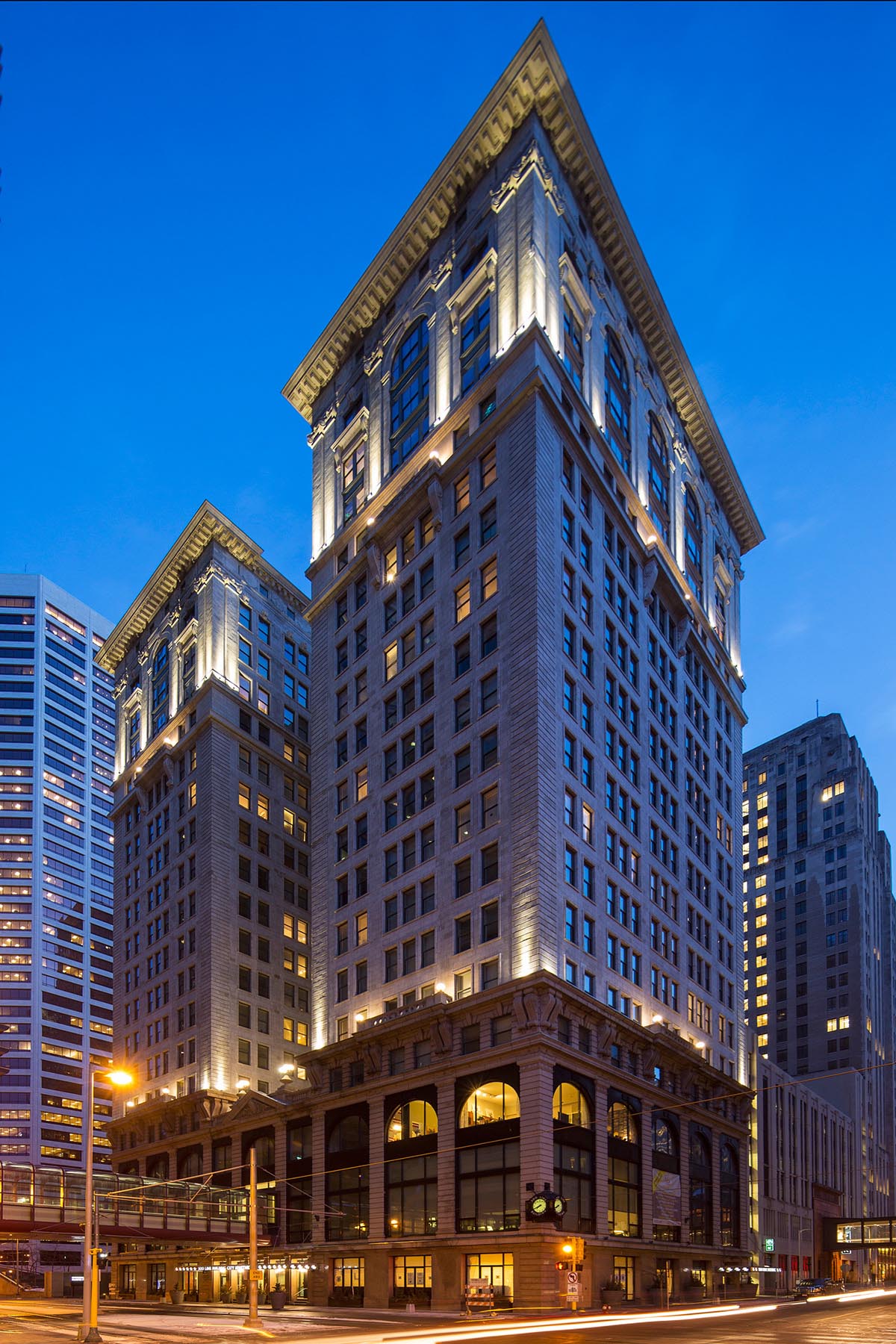 VIRTUAL TOURS
Take a closer look at Soo Line Building City Apartments
THE BEAUTY OF
ALBION APARTMENTS
Soo Line Building City Apartments is situated in the center of the city, offering unfettered access to all the best downtown Minneapolis has to offer. This sprawling city provides a variety of culture, leisure, and plenty of outdoor recreation options. Our location in this hip, dynamic metropolis is what makes our apartments for rent in Minneapolis both highly sought after and so exceptional.
Boutique Style Lobby & Lounge
Our three-story boutique lobby is where historic grandeur and modern luxuries meet. You are invited to unwind by the fireplace, grab a bite to eat from one of the many restaurants steps outside their front door, hang out with your friends, finish up some work, or just people watch. Whatever suits your needs, we have it.
The seasons may change, but at Soo Line Building City Apartments, you will always be able to enjoy our indoor/outdoor swimming pool. The sun terrace is great for both lounging and entertaining when the weather is right. As the sun sets, the city lights come on, and the views from the rooftop of our luxury apartments in Minneapolis are truly breathtaking. Put your feet up, relax around the firepits, or grill your favorite dinner with a glass of wine. Whatever your mood, Soo Line Building City Apartments has your every need in mind.
Whether you're getting to get to know your neighbors or just taking in the skyline view, our Lounge is the perfect retreat. With gaming options, a gourmet kitchen, and a cozy fireplace, you'll always have a place to rest, socialize, or host a gathering.
Fitness Center & Spin Studio
Making our apartments in Downtown Minneapolis your home means having access to a variety of state-of-the-art fitness equipment and a Spin Studio. No matter your fitness routine, we've got you covered, and it's all onsite and available to you any time day or night.
Co-Working Lounge & Business Center
We know you're busy, which is why we're Skyway connected to over seven miles of Downtown Minneapolis, and we have a Skyway level co-working lounge and business center. Whether you work from home, are meeting up with friends, need to pick something up from the store, or are having lunch with your co-workers at a nearby restaurant, this interconnected space is convenient and suited to your lifestyle.
VIEW BEAUTIFUL
COMMUNITY PHOTOS
CONTACT
SOO LINE BUILDING CITY APARTMENTS
101 S. 5th St
Minneapolis, MN 55402
(612) 568-1021